Maternity Photography In Udaipur
Maternity photography has increased in popularity. It's usually done near the completion of the pregnancy for maximum visual effect. Maternity photos frequently include the spouse and other children, transforming them into a family portrait session that captures a special moment in the lives of a growing family.
Pregnancy photography in Udaipur also allows you to be creative and expressive. Most importantly, it is the most effective approach to creating and preserving memories.
A maternity shoot can be performed in a variety of ways. Photographers can choose between inside and outdoor shoots, like regular portrait sessions. This option also offers the possibility of studio shootings. Outdoor pregnancy photos are popular among expectant mothers.
Maternity photography in black and white is very popular. Remember that shooting consistently beautiful black-and-white photographs requires practice. The fundamentals of exposure, contrast, and tonal balance are critical. Portraits in black and white seem stylish and timeless, making them popular.
Vishal Dhupia: Best Maternity Photographer In Udaipur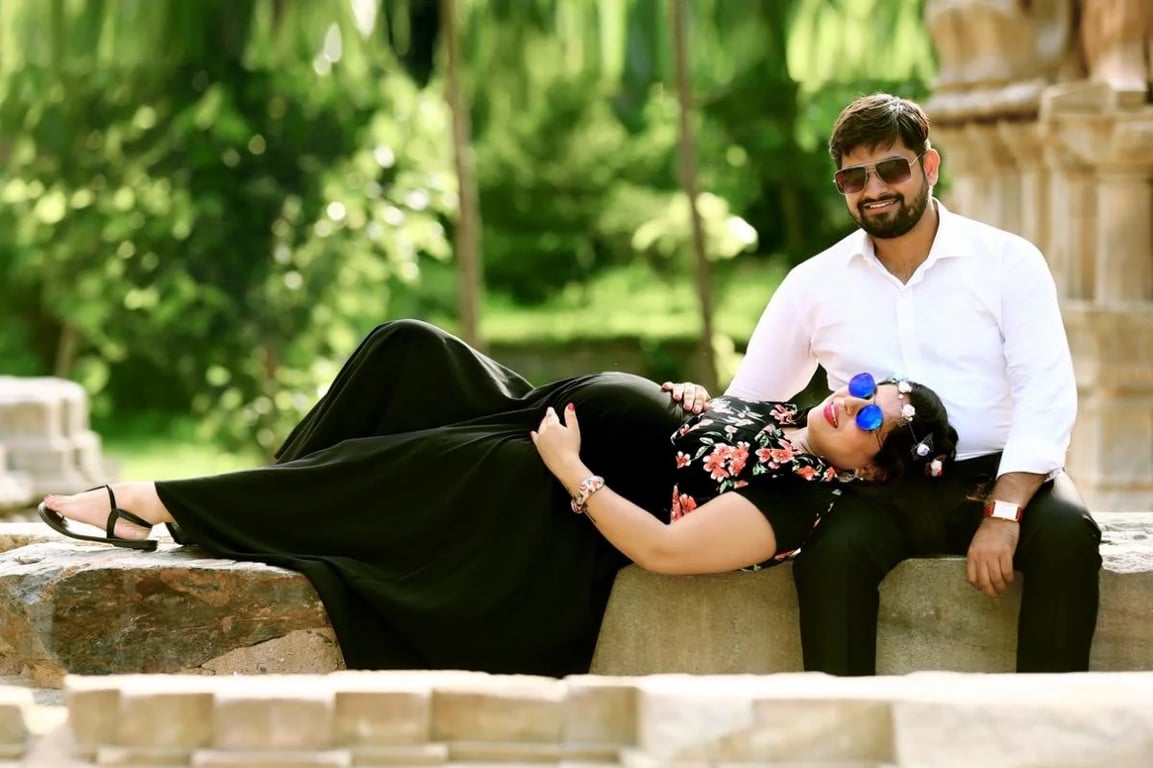 Do you want maternity photography in Udaipur that is unique, professional, and artistically retouched? Vishal Dhupia Photography: Best Maternity Photographer In Udaipur is pleased to be present at every step of the journey, from making you feel comfortable in front of the camera to help you in choosing the appropriate apparel.
Pregnancy photo sessions capture the happiness that parents experience for their newborns. Furthermore, when pregnant mothers begin the great experience of motherhood, we aim to capture the bond they share. Vishal Dhupia Photography can help you with your maternity photography in Udaipur.
We Are Professional In Our Works. Hire Us!!